INFLUÊNCIA DO ALEITAMENTO MATERNO NA DEPRESSÃO PÓS-PARTO: REVISÃO SISTEMATIZADA
Resumo
Introdução: A amamentação exclusiva beneficia a mãe e o bebê. Fatores psicológicos estão envolvidos na sua iniciação e duração. Objetivos: Identificar fatores associados à não iniciação e à interrupção da amamentação. Desenvolvimento: Revisão sistematizada a partir de pesquisa nas bases de dados eletrônicas: Medline (PubMed), LILACS e SciELO, usando como estratégia de busca: "Postpartum Depression"[Mesh] AND "Breastfeeding"[Mesh], nos últimos cinco anos. Essa revisão incluiu 15 artigos sendo 11 coortes (10 prospectivos e 1 retrospectivo), 3 estudos transversais e 1 ensaio clínico.  A amamentação foi associada a fatores observados no pré-natal e à depressão pós-parto. Conclusões: O pré-natal é importante na identificação de fatores relacionados ao estímulo ao aleitamento materno, como gravidez na adolescência, maior peso materno, início tardio do pré-natal, tabagismo e depressão pré-natal. A depressão pós-parto está associada à interrupção da amamentação, porém, por existirem fatores de risco em comum entre as duas e ainda não se pode concluir se a cessação da amamentação é causa ou consequência da depressão pós-parto.
Palavras-chave
Pós-parto, Depressão, Amamentação
Referências
Figueiredo B, Canário C, Field T. Breastfeeding is negatively affected by prenatal depression and reduces postpartum depression. Psychol Med. 2014; 44(5):927-36. doi:10.1017/S0033291713001530.
Niwayama R, Nishitani S, Takamura T, Shinohara K, Honda S, Miyamura T et al. Oxytocin Mediates a Calming Effect on Postpartum Mood in Primiparous Mothers. Breastfeed Med. 2017; 12:103-9. doi:10.1089/bfm.2016.0052.
Nam JY, Choi Y, Kim J, Cho KH, Park EC. The synergistic effect of breastfeeding discontinuation and cesarean section delivery on postpartum depression: a nationwide population-based cohort study in Korea. J Affect Disord. 2017; 218:53-8. doi:10.1016/j.jad.2017.04.048.
World Health Organization, 2001. Expert consultation on the optimal duration of exclusive breastfeeding. World Health Organization, Geneva, Switzerland. Disponível em: https://www.who.int/nutrition/publications/optimal_duration_of_exc_bfeeding_report_eng.pdf Acesso em 10Jan2019.
Silva CS, Lima MC, Sequeira-de-Andrade LAS, Oliveira JS, Monteiro JS, Lima NMS et al.Association between postpartum depression and the practice of exclusive breastfeeding in the first three months of life. J Pediatr (Rio J). 2017; 93(4):356-64. doi:10.1016/j.jped.2016.08.005.
Lara-Cinisomo S, Mc Kenney K, Di Florio A, Meltzer-Brody S. Associations between postpartum depression, breastfeeding, and oxytocin levels in latina mothers. Breastfeed Medicine. 2017; 12(7):436-42. doi: 10.1089/bfm.2016.0213.
Hahn-Holbrook J, Haselton MG, DunkelSchetter C, Glynn LM. Does breastfeeding offer protection against maternal depressive symptomatology? A prospective study from pregnancy to 2 years after birth. Arch WomensMent Health. 2013;16(5):411-22. doi:10.1007/s00737-013-0348-9.
Pope CJ, Mazmanian D, Bédard M, Sharma V. Breastfeeding and postpartum depression: Assessing the influence of breastfeeding intention and other risk factors. J Affect Disord. 2016; 200:45-50. doi:10.1016/j.jad.2016.04.014.
Gregory EF, Butz AM, Ghazarian SR, Gross SM, Johnson SB. Are unmet breastfeeding expectations associated with maternal depressive symptoms? Acad Pediatr. 2015; 15(3):319-25. doi:10.1016/j.acap.2014.12.003.
Brown A, Rance J, Bennett P. Understanding the relationship between breastfeeding and postnatal depression: the role of pain and physical difficulties. J AdvNurs. 2016; 72(2):273-82. doi:10.1111/jan.12832.
Woolhouse H, James J, Gartland D, McDonald E, Brown SJ. Maternal depressive symptoms at three months postpartum and breastfeeding rates at six months postpartum: Implications for primary care in a prospective cohort study of primiparous women in Australia. Women Birth. 2016; 29(4):381-7. doi:10.1016/j.wombi.2016.05.008.
Imširagić AS, Begić D, Sarajlić I, Palavra IR, Orban M. Predictors of exclusive breastfeeding 6-9 weeks after delivery: a prospective cohort study. Psychiatr Danub. 2016; 28(4):395-403.
Cox EQ, Stuebe A, Pearson B, Grewen K, Rubinow D, Meltzer-Brody S. Oxytocin and HPA stress axis reactivity in postpartum women. Psychoneuroendocrinology. 2015; 55:164-72. doi:10.1016/j.psyneuen.2015.02.009.
Reifsnider E, Flowers J, Todd M, BeverBabendure J, Moramarco M. The relationship among breastfeeding, postpartum depression, and postpartum weight in Mexican american women. J Obstet Gynecol Neonatal Nurs. 2016; 45(6):760-71. doi:10.1016/j.jogn.2016.05.009.
Ahmed AH, Roumani AM, Szucs K, Zhang L, King D. The effect of interactive web-based monitoring on breastfeeding exclusivity, intensity, and duration in healthy, term infants after hospital discharge. J Obstet Gynecol Neonatal Nurs. 2016; 45(2):143-54. doi:10.1016/j.jogn.2015.12.001.
Cox JL, Holden JM, Sagovsky R. Detection of postnatal depression. Development of the 10-item Edinburgh Postnatal Depression Scale. Br. J. Psychiatry. 1987; 150:782–6.
Yusuff AS, Tang L, Binns CW, Lee AH. Breastfeeding and postnatal depression: a prospective cohort study in Sabah, Malaysia. J Hum Lact. 2016; 32(2):277-81. doi:10.1177/0890334415620788.
Borra C, Iacovou M, Sevilla A. New evidence on breastfeeding and postpartum depression: the importance of understanding women's intentions. Matern Child Health J. 2015; 19(4): 897–907.doi:10.1007/s10995-014-1591-z
Escobar AMU, Ogawa AR, Hiratsuka M, Kawashita MY, Teruya PY, Grisi S et al. Aleitamento materno e condições socioeconômico-culturais: fatores que levam ao desmame precoce. Rev. Brasileira de Saúde Materno Infantil. 2002; 2(3): 253-61. doi:10.1590/S1519-38292002000300006.
. Kummer SC, Giugliani ER, Susin LO, Folletto JL, Lermen NR, Wu VY et al. Evolução do padrão de aleitamento materno. Rev. Paul Saúde Pública. 2000; 34(2): 143-8. doi.org/10.1590/S0034-89102000000200007.
DOI:
https://doi.org/10.13037/ras.vol18n64.6380
Indexadores: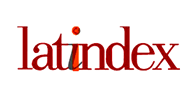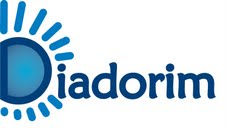 A RAS utiliza o software iThenticate para detecção e prevenção de plágio